BIMA Digital Day
To those looking to get into the industry, a career in marketing can often seem daunting. The roles and CV requirements can generally require a lot of different skills and knowledge. From mathematics and IT proficiency to creative arts and design, the academic spectrum of skills is wide.
That's where the BIMA Digital Day comes in. A unique annual initiative that's one of its kind, giving 11–16-year-olds across the UK an insight into the world of digital marketing and the careers to be had in the industry. Organised by BIMA, the British Interactive Media Association, which is an organisation dedicated to sharing the knowledge and best practice in the world of digital and tech. They connect communities, businesses, and charities across the UK in order to inspire innovation.
The problem is, not so long ago 95% of BIMA members claimed that a lack of skills was holding back their growth. The Centre for Economics and Business Research agreed, saying the shortage of tech and digital talent is costing the UK £21.8bn.
Pandemic aside, digital has been growing at twice the rate of the broader economy. But unless we fix the skills shortage, that can't continue. Digital Day works for schools. It works for students. It works for the sector as a whole in encouraging more young people to discover the potential of a digital career. And with every passing year, it matters more than ever.
S&T take to teaching:
BIMA had tasked us at Space & Time with running a workshop for a day to inspire young people to explore a career in the digital or design industries. So that's exactly what we did.
On 8th November a small team from both our Manchester and Edinburgh offices were lucky enough to be invited to lead a BIMA Digital Day in local secondary schools.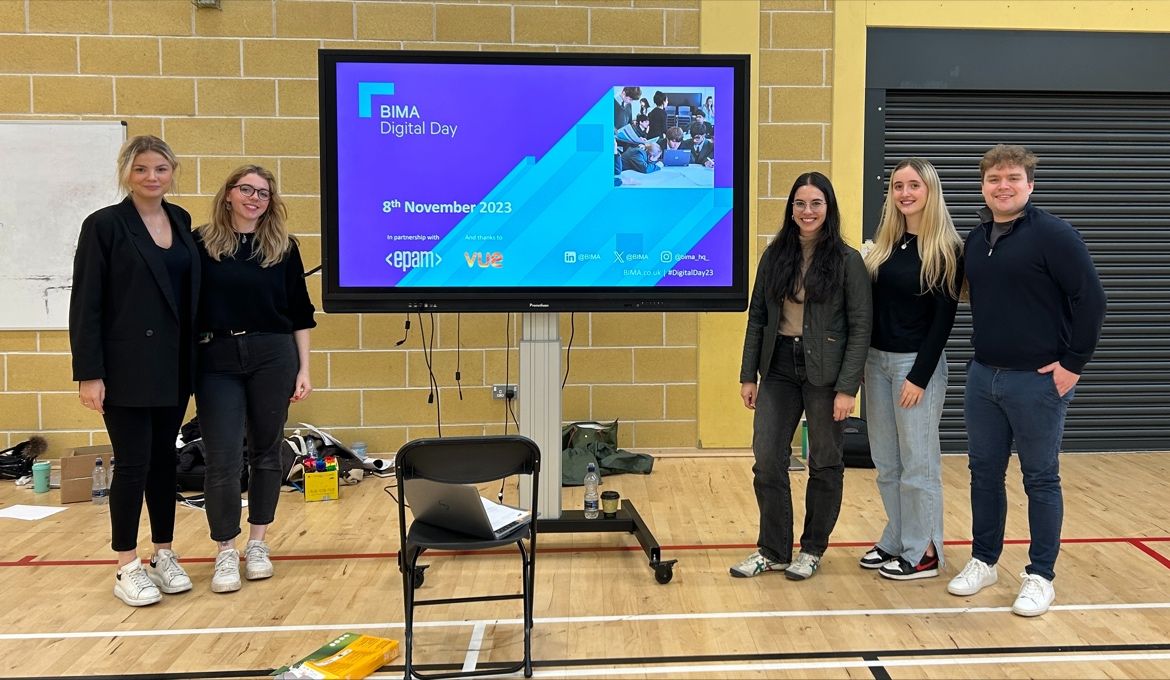 Katie Welsh, Poppy Hughes, Sam Mathews, Carla Nearchou and Blánaid Conlon at West Calder High School in Edinburgh.
We spent the day challenging the students to think of solutions to real life issues that we see in the digital space today, and their enthusiasm to tackling the problem was palpable.
After initial introductions and a brief presentation into the world of digital marketing, the students split into groups and began their research and design phases. Spending the majority of the day strategically outlining their solution.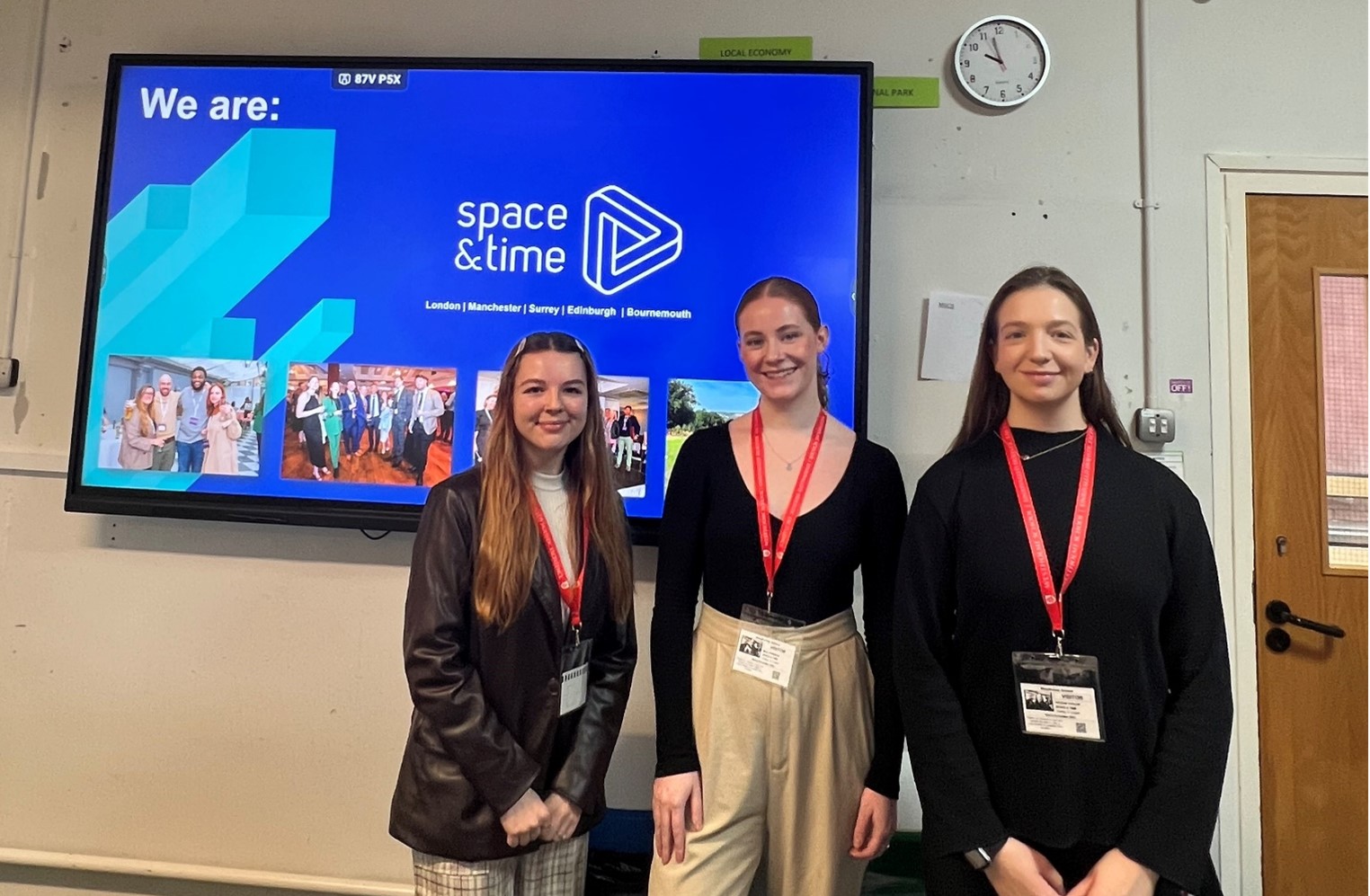 Jane Wareing, Meg Johnson and Helena Taylor at Westholme School in Blackburn.
Their task was sponsored by Vue Cinemas, in which they had to come up with a product/idea that would increase the number of young people choosing the cinema over other leisure activities. They had to focus on how digital could be used to play a part in improving the experiences, tools, and services that Vue Cinemas already offer.
The teams went on to deliver their ideas to our digital experts (S&T 'Dragons', if you will) who judged the best concept to progress to the next round, and it was fair to say that we were all blown away by all the teams and the innovative ideas they came up with.
The day was, overall, an incredibly rewarding experience, and we were able to share what we at S&T love about digital, and who knows, we might have also inspired one or two future marketers along the way!