What was the state of door drops in 2022 and how can advertisers leverage the channel?
The Door Drop report 2023 from the Data & Marketing Association in partnership with JICMAIL has just dropped and as usual there are some useful insights, especially around audiences.
Spend was stable year on year which is impressive given the issues with paper and production costs in connection with the energy crisis, not to mention the Royal Mail strikes in the latter half of 2022.
As of Q4 2022, the average Door Drop was shared with 1.05 people per household (referred to as Item Reach), reflecting an additional 5% audience reach on top of campaign volumes. In addition, the average person in the UK interacts with each Door Drop 3.1 times a month. It is important to understand the commercial actions undertaken with door drops and reviewing the table below very much helps to visualise how door drops are useful for driving full-funnel effectiveness.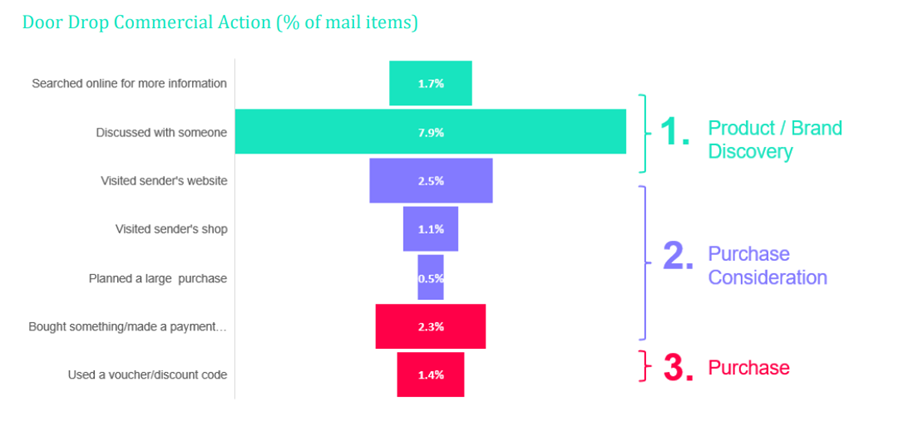 Younger audiences also present new targeting opportunities for advertisers in the mail channel; in fact, whilst all age groups have seen their Door Drop engagement increase since 2018, those under thirty-five have overtaken the other two age cohorts and remain the most engaged age group overall. There is some serious food for thought here: where a younger audience is the target, with careful planning, door drop can be introduced to reach this group who are under-indexed for mail exposure to gain cut through.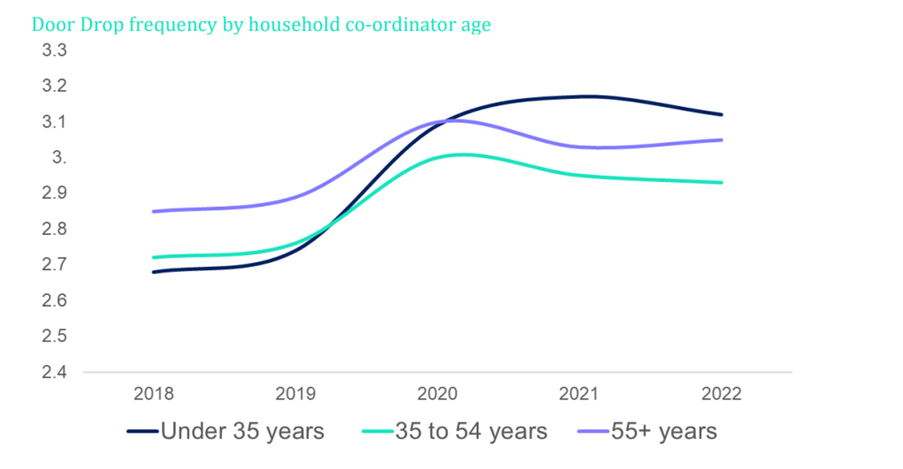 Finally, it is fascinating to see the growing sectors using mail. The growing use of the Door Drop channel among multiple, diverse sectors is indicative of it offering flexibility and effectiveness – even in an era dominated by digital advertising.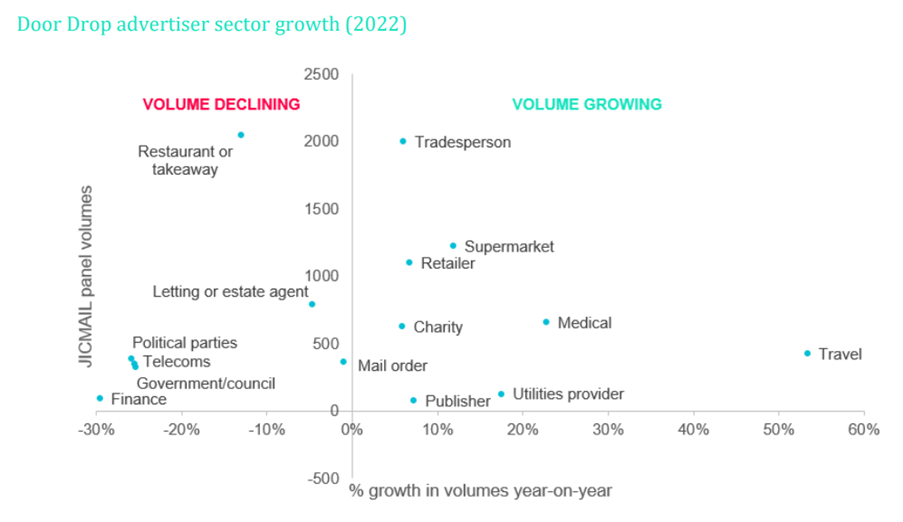 How we can help
At Space and Time, we specialise in growth-led marketing, tech, and training. Get in touch at [email protected] to learn more about how we can help.
References: